News
Management team strengthening
Date: 12/06/2018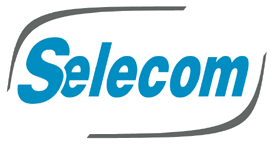 In order to accelerate the development of SELECOM, we are pleased to inform you that an important investment plan comes into effect in early June 2018.
The noteworthy entry point is the strengthening of the management team and since June 4, Jérome LE NU has joined us as Chief Operating Officer.
With a strong experience at the highest levels in TELECOMS and BROADCAST, Mr. LE NU will be at Mr. Claude BOURGINE's side, our CEO, to enable SELECOM to overcome a new step in its development and expand its field of action to always address and satisfy our loyal customers and conquer new markets.
As of now, you can contact Jerome LE NU : jlenu@selecom.fr